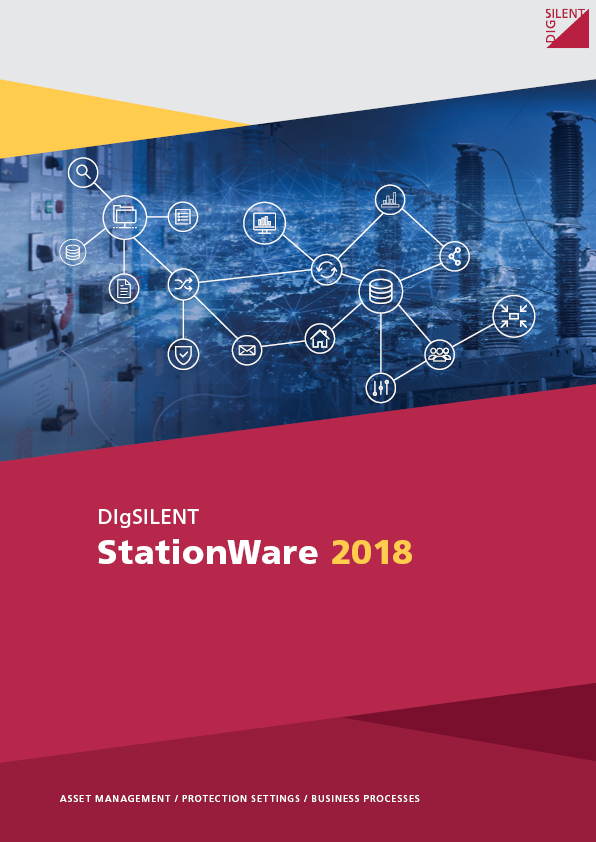 Dear Colleagues and Representatives,
DIgSILENT has released the new service pack StationWare 2018 R2.
This service pack comes with a new Offline Client application and various improvements and fixes to the main application. Please refer to the corresponding Release Notes for details.
StationWare 2018 delivers new features for an enhanced user experience. There has been an emphasis on the improvement of the performance. The search functionalities, the reports and the number of published service methods has been extended. It comes with new and improved manufacturer specific file interfaces.
The new version is available to registered users of companies with valid warranty / maintenance contracts. It can be downloaded from our Download Area for registered users.
For more information on StationWare please also refer to the corresponding brochure that can be found in the public Download Area.
StationWare 2018 product highlights include:
New Offline Client application for working without internet connection
o data availability and working in offline environments
o data synchronisation mechanisms with main application
Full 64 bit support
Anonymisation of personal data
Search enhancements
o Advanced search supports processes and tasks
o Fulltext search supports additional documents
o File name filter for fulltext search
Improvement of overall StationWare performance
o Page load times, especially for settings details, status change pages and ?My StationWare? page
o Performance for installations with a big user base (50+ concurrent working users)
o Report execution times
Overhauled localisation
Additional service methods
Enhanced reports
Import converters for
o Schneider Electric: WSOS 5
o ABB: WinECP7
o Thytronic: ThySetter
o Beckwith: IPScom M-3425
o Siemens: DIGSI 5
o Tavrida: TELARM
o GE: GE850
o ABB: PCM600 (XRIO)We wish you continuing success with DIgSILENT StationWare.