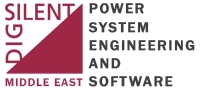 DIgSILENT Middle East LLC has different business activities [branches] and hence it provides variety of products and services to local, national, and regional customers.
In the past, the compaany has served customers from different sectors such as; oil companies, refineries, academic institutions, etc.
Examples of our customers include, but not limited to :
Oman Electricity Transmission Company [OETC]
Dhofar Power Company [DPC]
Ministry of Defence Engineering Services [MODES]
Majan Electricity Company [MJEC]
Petroleum Development Oman [PDO]
Many Consultancy Companies, for example Ray International, Mott McDonalds, etc.
and many others.