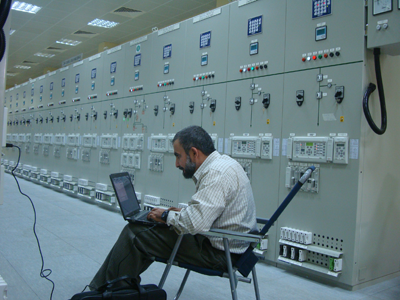 In addition to the PowerFactory software, DIgSILENT has also launched the StationWare. This excellent software provides a reliable central protection settings database and management system for the complete power system substation data, both to manage the various control parameters and to centrally store substation related information and data. It stores and records all settings in a central database, allows modelling of all relevant workflow sequences, provides quick access to relay manuals, interfaces with manufacturer specific relay settings software, and integrates with PowerFactory software, allowing for powerful and easy-to-use settings co-ordination studies.
Extreme Importance of DIgSILENT StationWare
The complexity of modern protective relays has increased dramatically. It no longer is possible to maintain a paper based documentation of the settings these relays outside in the fields actually have. As being set by the manufacturer software, for each relay a file or set of files in proprietary format contains the settings the relay actually have. As no backup facility is installed, the documentation and integrity of those settings is not guaranteed. Furthermore, there is no infrastructure to both quickly find the settings of a certain relay as well as enabling other users to also access this settings data by default. It is up to the protective personnel maintaining a repository for protection related files such as documentations, plots or graphs and manuals which also belong to the substation asset. With having no proper infrastructure an appropriate information flow is not possible. Without enabling multiple users to quickly access the data requested and without interfacing the repository for accessing the data from other tools or systems a bad workflow and a manual re-entry of settings parameters will be the result.
The above mentioned situation necessitates the development of a Protection Settings Management System like the DIgSILENT StationWare.
PowerFactory's data exchange facility allows it to access the settings stored in StationWare, such that these may be used as input for the powerful PowerFactory system simulation and protection setting tools. Settings that are calculated by using these tools may then be transferred back to StationWare.
DIgSILENT StationWare Key Features
A central storage system for complete power system protection data.
User-friendly, full featured substation data management system.
Web-based secured application that can be accessed by any browser, anywhere, any time.
Supports Both Oracle and MS SQL Server database.
Offsite mode enabling users to take the data to site and amend or read it, as required.
Historic mode to review past data.
Comprehensive relay type library.
Range checks and data validation on settings values.
User-defined workflow sequences for settings management.
Access rights management for users, functions, and locations.
Unlimited device lists that can be extended according to the number of devices to be managed.
Highly flexible software to fit own particular hierarchical requirements.
Audit Trail enabling deep rooting inside the database to view all changes.
Flexible Reporting Platform which is extendable according to your requirements.
Document Management System supporting easy access to relay manuals, test reports or any additional documentation.
Process type models for different kind of processes, e.g. maintenance, cyclic testing, commissioning, etc.
Local Support providing all support required including installation, implementation, updates, and training.
Etc.
Modern numerical relays have a large number of settings that are determined, stored and communicated by proprietary software solutions (these may even be suitable for only a particular manufacturer or even a series or type of relay). This results in a fragmented and distributed settings database. DIgSILENT StationWare provides a single system that incorporates all such different device protocols, thereby providing one manageable software data storage system, based on modern IT techniques, facilitating data interfacing and exchange in a transparent and hassle free manner.
For more details on this product, kindly read the brochure attached.
To request a demo of this software, kindly click here.
To view more photos from the product album, kindly click here.
Click Here For Detailed Page